Dental Implants
Are you ready for the feeling of having your own teeth again?
Research and documented scientific studies have proven the effectiveness and long term results of dental implants. If this treatment is provided by an experienced periodontist, your implants could last a lifetime. At Regenerative Solutions, we have been placing dental implants in Fullerton since 1984.
Teeth can be lost for many reasons- decay, periodontal disease, or trauma. Dental implants are the simple solution for almost anyone who is missing one or more teeth. Our doctors will evaluate your individual situation as well as your overall health and discuss your goals and expectations.

Conventional treatment vs. dental implant treatment:
With traditional treatment methods, healthy neighboring teeth have to be ground down to support a crown or bridge. Also, because the tooth root is not replaced, bone may deteriorate.
Conventional Treatment
Treatment Option #1:
---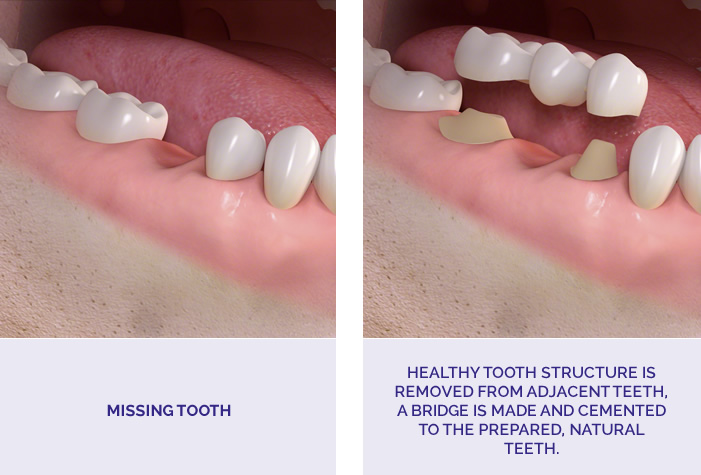 Treatment Option #2:
---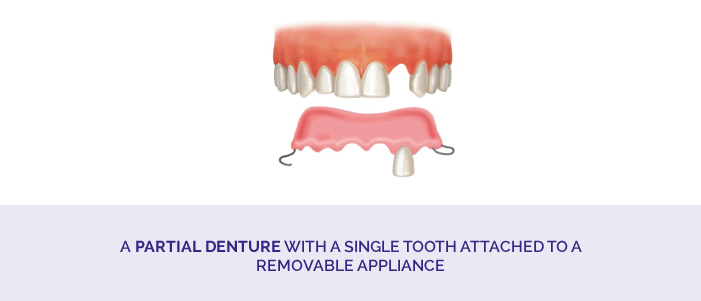 Dental Implant Treatment
Single Tooth Replacement:
---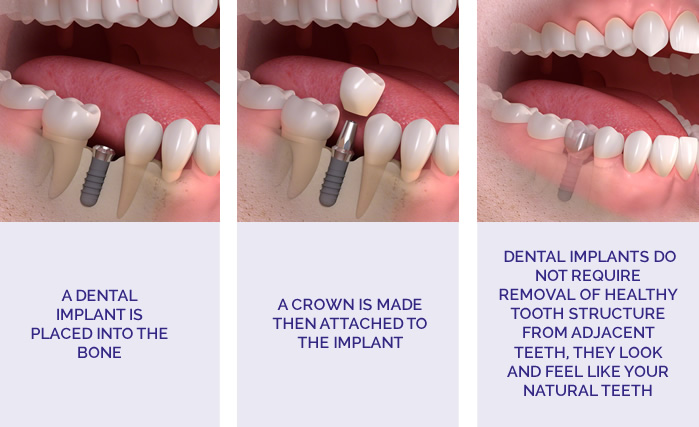 Multiple Tooth Replacement:
---

Multiple Tooth Replacement with Implant Bridge:
---

What happens with NO treatment?
With no treatment, jaw bone will continue to be lost and shifting of neighboring teeth will happen. As a result your function and facial appearance will be compromised. Since implants provide function in the jawbone, they can stop bone loss. In fact, recent studies show that implants make bone denser and stronger.

Implant solutions for denture wearers
Do you have ill-fitting dentures? Would you like to enjoy your favorite foods again?
It has been well-documented that dentures accelerate jawbone loss underneath the denture. Implants are not only used to support dentures but also stop bone loss and increase bone density.
Implant Supported Dentures:
An upper or lower denture is supported by dental implants for stability

Additional Treatment Options for Patients Missing all their Teeth:
Treatment Option #1: Implant Supported Bridge
---

Treatment Option #2: All-on-4 Treatment
---